Products
surgical imaging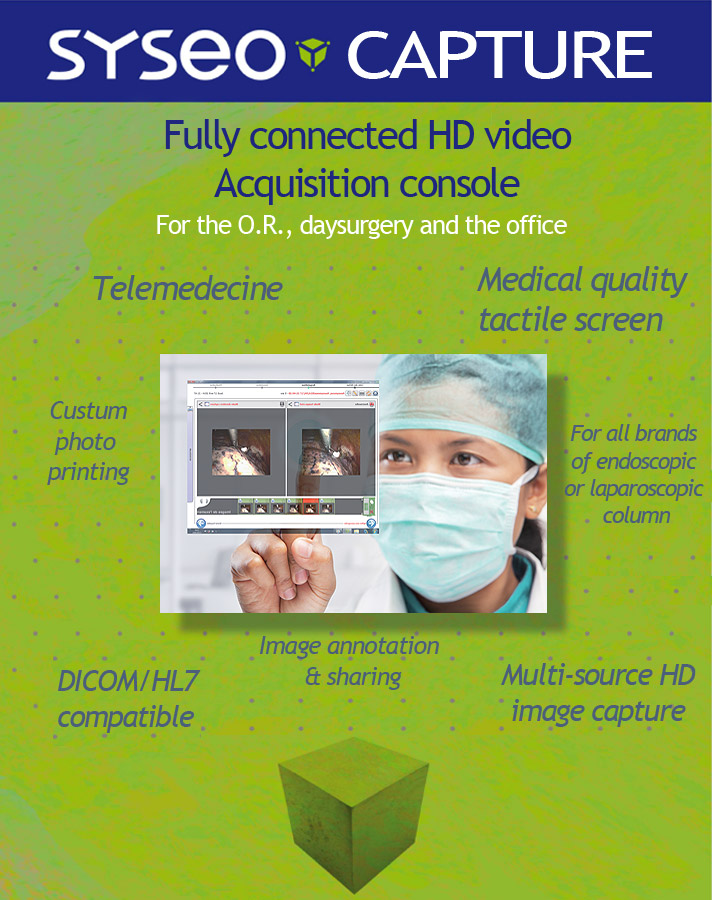 Capture station for endoscopy
Syseo® Capture is an image capture station for endoscopy, laparoscopy or ultrasound. Compatible with all column brands. Our 15 – 24 inch touchscreen is medically standardized and easily connects with your institute's information system in HL7/DICOM. Secure and easy to use, it is based on an industrial production and broadcasting process, with optimal compression of video streams in real time or playback. These streams may include one or more simultaneous source, 4K or audio, including traceability metadata related to the medical examination. The digitization of imagery increases the quality of your productions, opens the way to tele-expertise and ensures a quick return on investment.
Reviewing workstation
Syseo® Vision is a multimedia web platform for re-visualizing images acquired with Syseo® Capture or with other acquisition systems. It also consolidates the metadata collected during the review to produce an illustrated report or to assist in staff decision-making. Compatible with DICOM, it interfaces with a PACS Radio or the Electronic Medical Record System.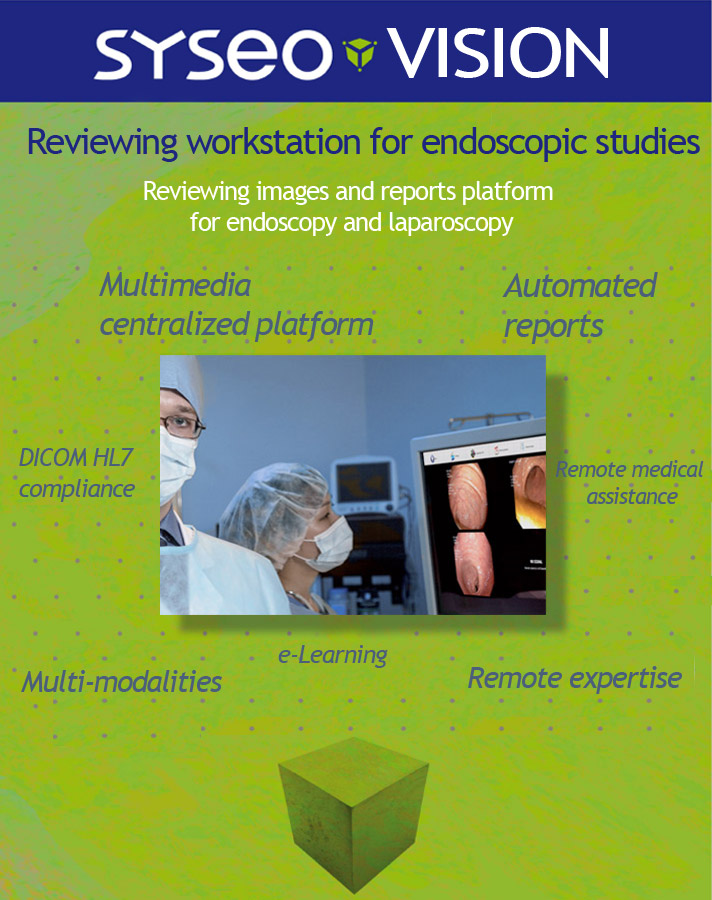 Other Yansys products compatible each other
Collection of medical information
Syseo® Report is a full web solution for collecting structured medical data with optimal traceability and security of the data collected…
The medical network
Medwork® eCrf is a full web-based clinical observation record, fully configurable, and compliant with good medical practices (MR001v3 requirements)…
Address
1 rue Jean Jaurès
03200 VICHY - France
Phone - Fax
+33 (4) 70 59 18 11
+33 (9) 72 40 27 76